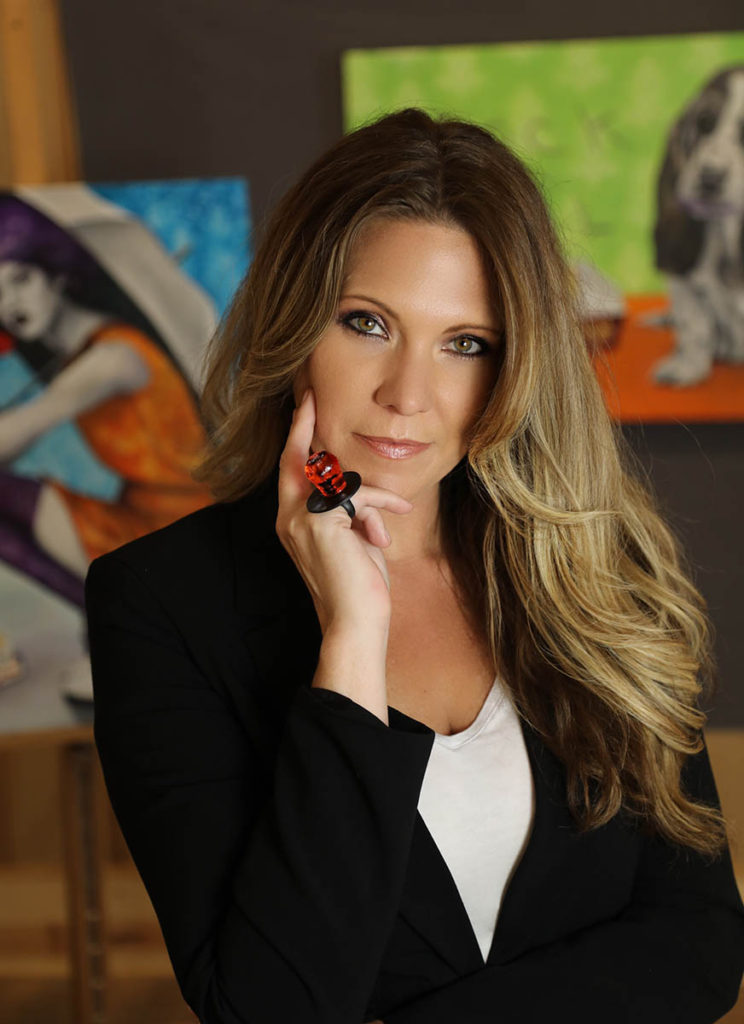 Growing up in the 80's gave Tara an appreciation for pop art which seemed to resonate with her personality.
As a teen, she painted and sold images similar to popular pop artist Patrick Nagel.
She obtained a degree in graphic design in Arizona, but still longed for the process of putting paint to canvas. Tara and her husband created art together for various companies around the valley for many years. After moving out of the city, Tara discovered her love for painting again through close friends who were also professional artists. She began painting pieces for local and national galleries, and sold many works through a national publishing company.
As she grew as an artist she began to see a change in the way she wanted to create. She attended the Milan Art Institute mastery program to elevate her skills and discover her artistic voice. After graduating, Tara's work now has humor and thought provoking imagery that captures the viewers. Tara hopes to continue to create art that communicates her ideas and humor while still creating a sense of pleasing aesthetics to her collectors.
Tara and her artist husband Stacy now have 4 children together, one who is also a professional artist. They plan to travel and create art and share their voice with the world.
Click HERE to shop Tara's art.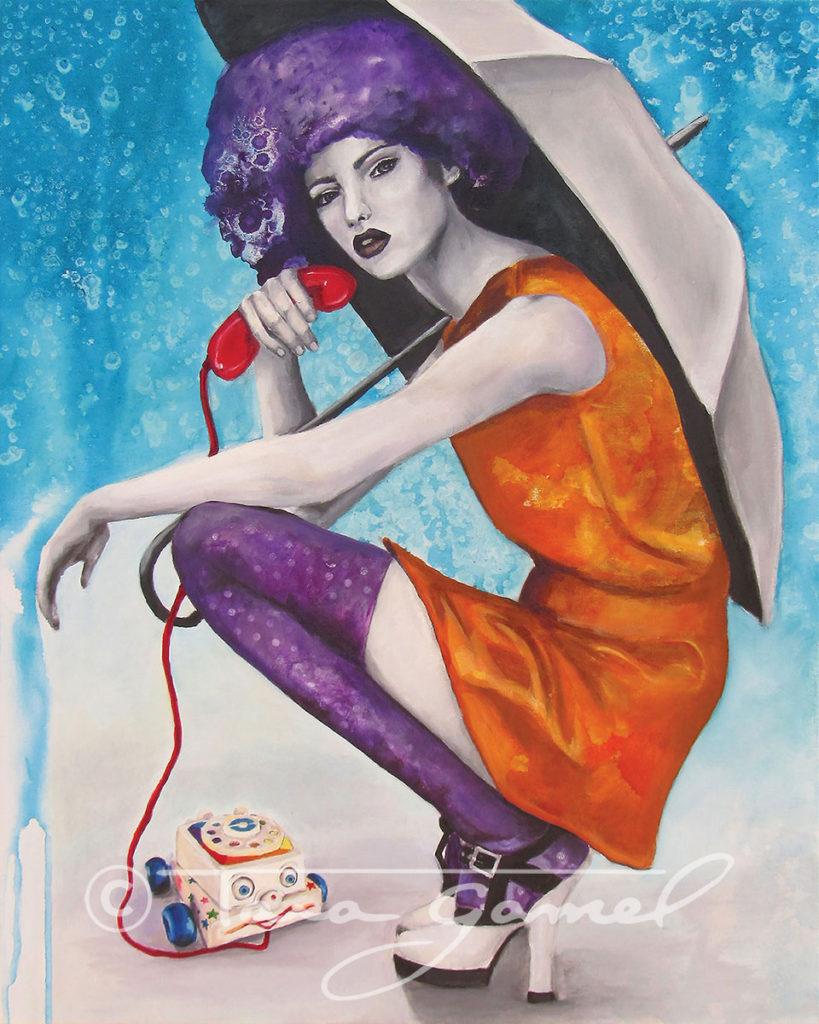 There is a voice inside us all that wants to be heard, but it takes being honest about who you are, to be able to speak it clearly. I am a middle child, so of course trying to stand out and be heard has always been a part of what drives me. I grew up in a house of women which included my mom and 2 sisters. We had to learn to be strong and independent. I loved having that strength as I became an adult. As a child, it had it's disadvantages, but l learned how to cope by bringing humor into every situation I could.
I paint from the voice inside that needs to be heard. I don't ever plan out my paintings from start to finish. I like to leave room to discover something new. I love how the journey leads to inspirational moments that I would have never expected. I try to convey ideas and a feelings through images instead of words. I love those moments when people connect with my work and say "ah, I get it!" It's a good feeling to know people get you and you're not alone in how you think!